Pen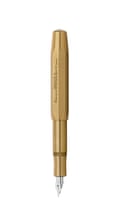 Fountain pens are almost timeless objects that can be a lifetime companion. Some of the first pens ever made are still around today and work perfectly. The Kaweco Brass Sport is indestructible: people have been known to drive over them and they come out unscathed. You can repair or replace parts, and keep it shiny or allow the patina to build up, which is popular among pen aficionados. Contrary to their reputation, thanks to King Charles's problems signing documents, most fountain pens don't leak.
£65, penheaven.co.uk
Claire Stewart, director of Libraries & Archives Paper Company
---
Trainers

I don't think you can beat a simple canvas high top for longevity. They go with everything, you can wear them all year round, and they haven't gone out of style in the 100 years that they have been around. I'd opt for black with chunky soles to raise that canvas just a little above the puddles.
Avoid putting your high tops in the washing machine too often as it will damage them; instead, keep an old toothbrush handy for cleaning your shoes. Sustainable Juice sneakers from Good News London are a great option.
£130, goodnews.london
Hannah Rochell, sustainable fashion writer and author of En Brogue: The Trainers Guide
---
Food containers

Enamel storage pots are well worth splashing out on. I've had a Splatter pattern set for a few years now. They are a far better buy than regular plastic: you don't get any of the weird stains, plus they are much lighter than Pyrex, so good for kids. They come with transparent lids, so you can see what's in the pot, are dishwasher safe and ovenproof. There is also so much joy in bringing out beautiful pots for snacks as opposed to a sad-looking tub.
£34 for a set of three, juliadavey.com
Alexandra Stedman, founder of The Frugality
---
Rucksack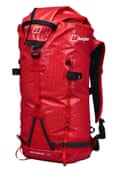 Some of the kit that has lasted longest is stuff I've bought on the hoof, for a specific purpose. There was an orange rucksack that I picked up in Croatia when I needed something for hiking with space for food, drink and climbing gear, but nothing else. That orange cheapie did the job perfectly, and kept doing it for many years before a shoulder strap tore. Now I've got a Berghaus Unisex MTN Seeker 32 Short. In comparison, it is expensive, but has already proved a tough and versatile option during a cross-country ski trip in Sweden. It's made of 400 denier recycled nylon with a 600 denier ripstop face so should survive the inevitable rock abrasion and, if there is a disaster, comes with a free repairs service. I'm hopeful for several decades of use.
£170, berghaus.com
Kevin Rushby, Guardian travel writer
---
Socks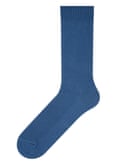 Not all socks are created equal. Cashmere is luxurious, but it doesn't wear well at the heel or toe, and 100% cotton socks actually make feet sweat more because they're absorbent and keep the moisture near your feet. You need to introduce other fibres with the cotton such as acrylic and polyester to get a wicking effect, so go for a mix blend. For a great everyday all-rounder, you'll be hard pushed to beat Uniqlo. Its cotton mix socks offer excellent stay-up-ability, wash well and there is an extensive colour selection, including 10 (!) shades of blue. There are so many factors to consider with socks – how often you wear/wash/how you wash/what shoes you wear with them: it's not a one-size-fits-all answer. But I've used these in my styling kit for years.
The best sock tip I've been given is to pair them and turn over the top when you take them off to keep them together in the laundry basket, then separate them before they go in the machine – the main reason socks don't last is that we always lose one.
£3.90 a pair or £12.90 for four, uniqlo.com
Helen Seamons, Guardian and Observer menswear fashion editor
---
T-shirt

You can buy a T-shirt for £10 but after five washes it will look like an old tea towel. £10 is not a bargain for a tea towel. A Sunspel T-shirt is £75 but after five, 10, 20 washes it will still be your ideal T-shirt. It is made from Supima cotton, and you can pick up a Supima cotton T-shirt in M&S menswear for £20, but if you decide to invest in Sunspel, you won't regret it.
Made in a Nottingham factory, Sunspels are soundly engineered for a neckline that will stay true, a hem that won't sag, colour that won't drain. But don't just take it from me, take it from James Bond and a Rolling Stone: this is the T-shirt Daniel Craig wore in Casino Royale, and the only one Charlie Watts would wear on stage.
Women's £75 (less in current sale), men's £85, sunspel.com
Jess Cartner-Morley, Guardian fashion editor
---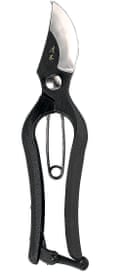 My Niwaki secateurs were a present for my 30th from my brother and are therefore snazzier than ones I would have bought for myself. They always inspire envy from other gardeners. I've had other pairs of secateurs – they are prone to rust and the blades dull or the springs go. But Niwaki specialises in blades and I love their sharpness and the way they feel in my hand. You have to know how to sharpen and clean them – I douse them in camellia oil, which in itself is a ritual for me. They come with a spare spring and there is a real sense that this is something for you to use in all your gardens throughout your life.
From £39, niwaki.com
Alice Vincent, Guardian gardening columnist and author of Why Women Grow
---
Bed linen

People look for a high thread count when they're buying sheets, but that's become a bit of a marketing ploy. (Some brands twist multiple threads together to increase the count, which actually makes a less durable fabric.) I look for brands that use fabric made from high-quality yarns and are made by skilled weavers. European linen is world renowned, and Portugal in particular has a reputation for producing beautiful linen. Bedfolk's sheets are made in a family-run mill in Guimaraes, near Porto, that is inspected to ensure ethical working conditions. And they are produced without the use of harmful chemicals.
High-quality linen is more durable than cotton so can last for a decade or more if well looked after. I wash linen sheets at 40 or 60C and air-dry them. Tumble drying makes sheets feel softer in the short term but will wear them out faster. One thing I love about linen sheets is that they look better unironed, which saves a job and means you're not wearing out the fabric more over time by exposing it to high heat.
£159 for a set, bedfolk.com
Innes Vautier, lifestyle writer, aboderie.co.uk
---
Reusable cup

Like many people, I feel slightly ashamed at the number of reusable coffee cups I now have at home, with different ones to suit different occasions, depending on how hot I want the beverage to stay, for how long, collapsible, and myriad other concerns. However, my standout favourite is the stainless steel Kleen Kanteen mug. It is leakproof, keeps my cuppa piping hot, and stands up to being dropped. Replacement lids are also available for added brownie points.
£24.95, campingworld.co.uk
Jen Gale, author of The Sustainable(ish) Living Guide
---
Toy

Coloured wooden blocks are appealing for imaginative play for very young children through to big kids. Our eldest got a set from the Early Learning Centre for his first birthday and still plays with them at the age of eight. They have lasted brilliantly and we have used ours for all kinds of things.
Aside from the classic game of building towers and knocking them down, they have been desks for dolls, food items in a shop, and ramps for cars and trains. They can also be used to create letters and numbers on the floor to help with reading and maths. It is the sort of toy that can be passed on to siblings or other family members, and remain brilliant for generations to come.
£15, elc.co.uk
Daisy Upton, author of Five Minute Mum
---
Kitchenware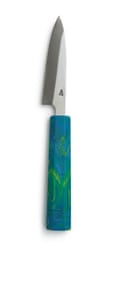 I'm uninterested in having anything in my kitchen that looks flimsy or plasticky (they will only end up in a charity shop or the dump). Instead, I try to buy kit that will last a lifetime. I've had my chargrill – a double-ring, cast-iron griddle pan – for more than 20 years; it probably came from my parents. My dad had a Bamix blender that broke after 50 years of service, which was a good innings, but he took it apart and found it just had a loose wire, so he fixed it.
I am a big fan of Allday knives, which turn plastic waste into new, very beautiful knife handles. I have many knives that have been with me for a long time: I like a handle that fits my hand well, as the Allday one does, and I don't need a blade that is too big – 18cm is perfect. I have three pestle and mortars, which should last for ever. I once broke a pestle but managed to superglue it back together.
From £85, alldaygoods.co.uk
Thomasina Miers, Guardian food columnist, chef and founder of Wahaca
---
Umbrella

A big thing to look out for is whether an umbrella is handmade. This will be reflected in the price, because it impacts on the quality. Umbrellas with steel frames are far superior to plastic ones. Size comes into it as well: the smaller the umbrella is, the smaller the parts get, so naturally they are going to be flimsier. If the ribs are larger, that naturally makes it a stronger umbrella and less likely to blow inside out.
Our bestseller is the London. We have people bringing in these or similar models that are 40 years old and have been handed down through families. Umbrellas should be left fully open to dry – this will increase their lifespan. The other advice for their care is do not lose them: we can repair umbrellas but we cannot find them for you.
£85, james-smith.co.uk
Tim O'Hara, sales assistant at James Smith & Sons Umbrellas, London