Skinny jeans have never been more uncool – or more popular. The Wall Street Journal recently reported that slim-stretch styles overwhelmingly make up the most sales in men's denim – over 70% – even as the skinny look remains a fashion disaster.
In the early 2000s, skinny jeans were everywhere, paired with other trends of the era like ballet flats, peplum tops and Louboutin heels. They were sold by designer brands and fast fashion stores. But by the end of the decade they were falling out of favor. Now, it's not just the runways that are full of roomy, tailored trousers (Dior, Saint Laurent, Prada and the Row all sent models down their latest runways in panoramic trousers that could have doubled as street-sweepers): even Gen Z fashionistas of TikTok have taken to proudly throwing theirs away in favor of roomier denim.
Attempts to revive the look have fallen flat. The revival of "indie sleaze", which has seen renewed interest in wired headphones and the American Apparel vibe, has not stretched to putting on a pair of ripped, circulation-cutting pants. When the New York Times called Celine's fall 2023 runway "the return of skinny jeans", the look failed to materialize beyond a few awkward celebrities: Meghan was recently photographed in a pair and Jeff Bezos wore distressed faded stretch denim to Coachella.
In 2006, the journalist and author James Sullivan wrote Jeans: A Cultural History of an American Icon. "If there's one thing I learned from reporting that book, it's that styles of jeans will always go out of style, and then come back in," he said. "If young men are saying 'we're not wearing skinny jeans' today, just wait five minutes and they will come back."
Here is a potted history of the squeeze of fortune for skinny pants.
4th century: Long before the Strokes or the Ramones, the Angles, a tribe that lived in what's now northern Germany, bring their votive offerings into the Thorsberg Bog. Their clothing includes some surprisingly body-conscious trousers, as 19th-century excavations will later reveal. "These men's trousers were not exactly skinny jeans, but the silhouette was tight," says Doris Domoszlai-Lantner, a fashion historian, archivist and adjunct professor at the Massachusetts College of Art and Design. "This is a very early example of what we might now call leggings."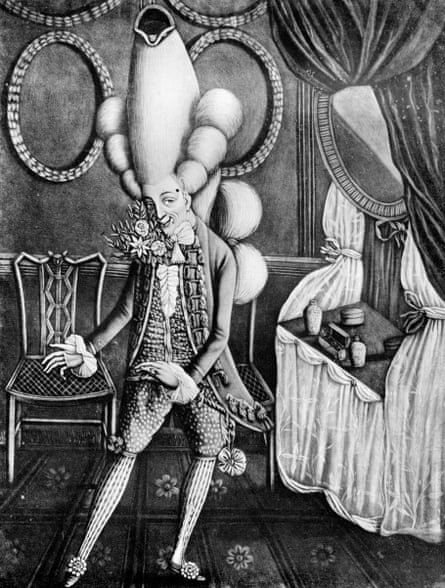 Mid-18th century: The macaronis are aristocratic young British men who embrace ostentatious French court dressing, usually to public scorn and ridicule. Their look includes powdered wigs, high-heeled shoes and very fitted trousers. "They were disenchanted youth who wore anti-fashion looks as a snub to the establishment," Domoszlai-Lantner said. Sound familiar?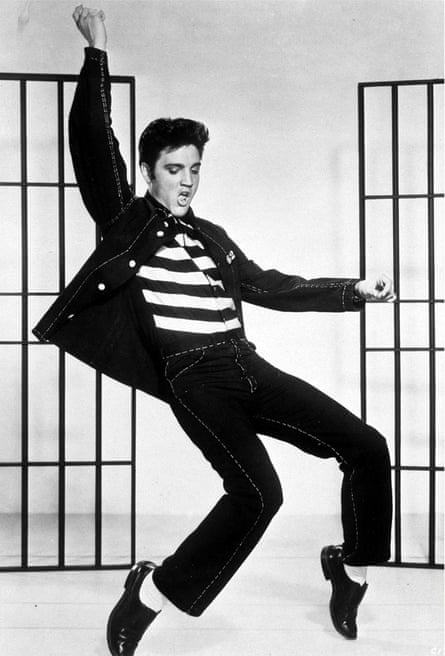 1950s: The cigarette jeans seen on early counterculture icons such as James Dean and Elvis Presley may not be as tight as the skinny jeans we know today, but historians say this is where the trend initially picks up its rock'n'roll association.
1970s: The denim explosion in the 1970s may be most associated with bell-bottoms and flare jeans, but fitted cigarette jeans are seen as a rebuttal to the disco excess. "Wider legs were more decorative, and rockers slimmed theirs down in reaction to that," says Emma McClendon, an assistant professor of fashion studies at St John's University in New York.
1980s: Jean manufacturers start to introduce stretch fabric, which can blend into natural fibers. "You get material that felt like wool, silk or cotton against the body, but it had stretch," McClendon said. This means that jeans got tighter while still feeling comfortable.
2000s: Brands start to tout "premium denim", making jeans a high-fashion item as celebrity culture goes into overdrive during the noughties. The brand 7 for All Mankind debuts in 2000, and its bootcut silhouettes and logo-filled back pockets become a status symbol. Meanwhile, rock revival bands like the Strokes opt for tighter fits as a nod to early punk movements. "Their skinny, less-branded alternatives felt fresh," says Véronique Hyland, fashion features director at Elle and author of Dress Code: Unlocking Fashion from the New Look to Millennial Pink.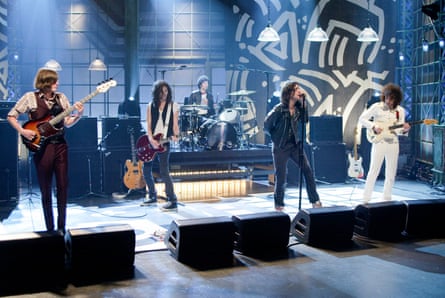 2003: Hedi Slimane's Dior Homme collection debuts on the runway, solidifying what TikTokers would now call "indie sleaze" as an established, cool look. "This collection was incredibly influential in bringing about their comeback," says Hyland. "Those jeans are going for quite a pretty penny on Grailed, by the way." (One metallic glitter pair from spring/summer 2006 costs $1,500 on the resale site.)
2005: A tabloid publishes photos of Kate Moss snorting cocaine, and somehow the fashion world is shocked that a famous model with a reputation for partying would do such a thing. She's dumped from brands like Chanel and Burberry, but that doesn't stop the jeans that she's wearing – skinny black Superfines – to become an it-item that spawns many cheaper reinterpretations.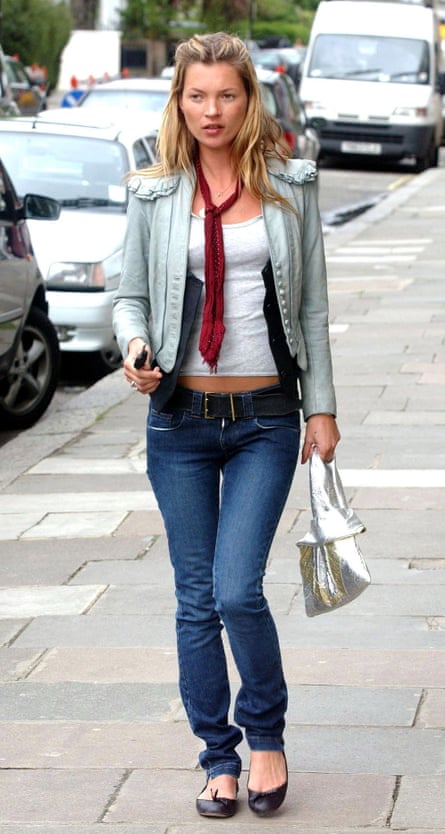 2010s: Millennials come of age but do not ditch their skinny jeans. American Apparel, Cheap Monday and Ksubi are popular brands. "The pants became a punchline for that hipster aesthetic," McClendon says. One 2011 editorial argues that flare jeans will make a triumphant return: "After almost seven years of skin-tight, legging-like jeans and their vice grip on fashion, denim is loosening up."
Late 2010s: Non-skinny jeans become popular, namely "mom jeans", the high-waisted, straight-legged cut that was once much maligned. In 2019, one fashion search website finds that straight-legged jeans are the most sought-after cut, knocking skinny jeans from their throne.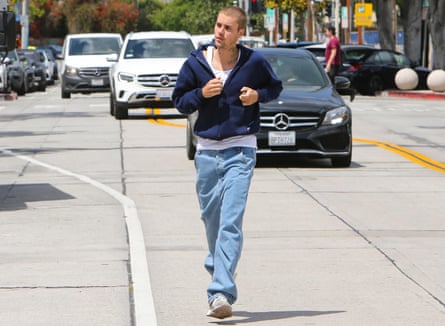 2020: Pandemic lockdowns begin, and so does the war on "hard pants". Sales of sweatpants soar. Even Vogue's editor-in-chief, Anna Wintour, Instagrams from her home in joggers. Jeans collectively gather dust in closets.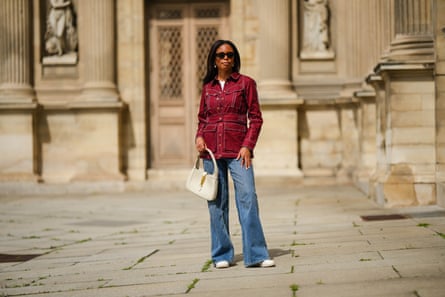 2021: The second death knell: "no skinny jeans" goes viral on TikTok. Sales of wide-legged jeans for women ramp up 97%. Stretch denim becomes the defining characteristic of irrelevant old millennials, while Gen Z swears by baggier styles.
2023: A confusing time. The dominant form of jeans among celebrities and fashionistas remains baggy and even boot cut. However, models in skinny jeans and leggings stomp down the runways: Gucci, Bluemarine, Saint Laurent, Prada and Diesel all attempt to bring the look back. Customers' shopping habits speak to the enduring appeal of this style – even if they remain out of the zeitgeist for now.