Add These Dates to Your G-Cal:
May 5: Full Moon and lunar eclipse in Scorpio
May 7: Venus enters Cancer
May 14: Mercury Retrograde in Taurus ends
May 16: Jupiter enters Taurus
May 19: New Moon in Taurus
May 20: Mars enters Leo
May 21: Sun enters Gemini
---
You're focused on your relationships as the month starts out, but once Gemini season hits, you're turning inward, Scorpio! The month starts out with a dramatic lunar eclipse in your sign on May 5, bringing the attention to you! The last lunar eclipse in Scorpio took place on May 16, 2022—what was going on for you around this time? Similar topics and themes may come up to explore and address. Lunar eclipses are periods of endings. This eclipse asks you to release old versions of yourself so you can step deeper into your authentic expression. You may be ready to make a big personal announcement, share an accomplishment, or switch up your style. Keep everyone guessing—you're the most mysterious zodiac sign, after all!
Venus enters Cancer on May 7 and you've got the travel bug! If you're single and ready to date, you may find a potential partner far away from home. You're appreciating someone you can learn from and share new experiences with. You may also be studying a new topic or sharing your expertise publicly. The Sun in Taurus and Uranus in Taurus invite disruptions to your committed partnerships on May 9. Couples on shaky foundations may decide to call it quits, or you may simply decide to try something new together and break out of a rut! Surprising collaborations or admirers may also make themselves known.
Mercury Retrograde ends on May 14 and exes and relationship issues be gone! Jupiter, the planet of luck and expansion, enters Taurus on May 16, bringing DTR energy or even wedding bells! While the planet of blessing moves through your relationship sector for the next 12 months, you may meet some significant people who can change your life. This is engagement or marriage energy, but also BFF energy. Important collaborations with influential people can also unfold. The next day, Jupiter in Taurus clashes with Pluto in Aquarius, stirring up intense feelings around your comfort and where you call home. You may feel torn between moving and the relationships you may leave behind. There's no need to decide right now; just pay attention to what's coming up. Clashes with family and/or a roommate and an important person in your life can also take place.
More From Cosmopolitan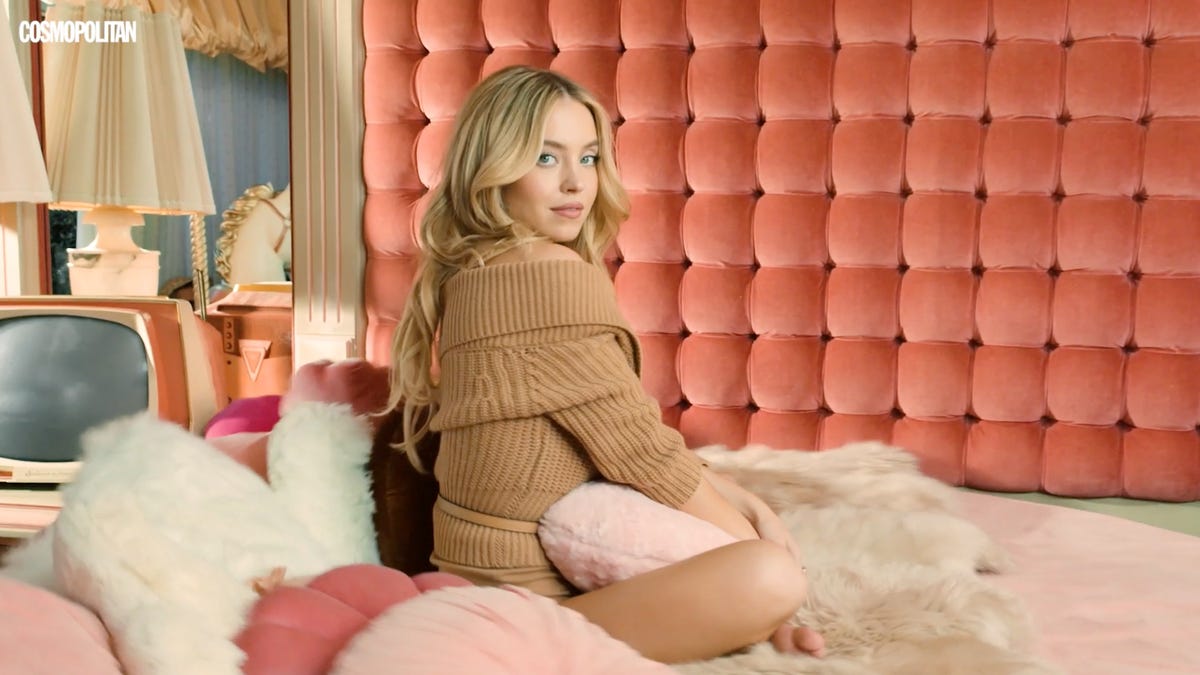 The New Moon in Taurus on May 19 brings a fresh start and a wave of optimism to your one-on-one relationships. You may be starting a new relationship or deepening a bond. Freelance work and contracts can also pop up. If you're working on something big or seeking collaborators, this is your time to send out your elevator pitch! Mars moves into fiery Leo on May 20 and your focus is on your career and your ambitions. Tension in the workplace or with a boss may also build. Later in the day, Mars in Leo sits across the sky from Pluto in Aquarius, amplifying any tension between your public and private lives. Is work demanding too much from you? Speak up!
You're thinking deeply about the expectations you have for others and the expectations others have for you as the Sun enters Gemini on May 21. This Gemini season, ask yourself: Who and what are worth investing your energy into? You may also be sorting through financial matters, paying off some debt, realigning with your budget, or releasing ties to your past over the next month.
Mars in Leo collides with Jupiter in Taurus on May 22, making for a competitive atmosphere and bringing out haters. This is reactive energy and you may find yourself quarreling with some trolls on the internet or in real life. You're ready to set up some boundaries with your finances on May 28 when the Sun in Gemini clashes with Saturn in Pisces. Part of you may want to spend carelessly and have fun, but your responsible side is kicking in today!

Stephanie is an astrologer, psychic medium, and witch. She's studied the mystical arts for over a decade including the stars, mediumship, palm reading, tarot, curanderismo, and more. She is the author of Seasons of the Zodiac: Love, Magick, and Manifestation Throughout the Astrological Year and host of the podcast Daily Horoscope for Your Zodiac Sign. Her work has also appeared in Refinery29, Well + Good, Bustle, among other publications, and she has appeared on the Today Show as an astrology expert and modern mystic.