This is a safe space, right? Okay, I have a confession: I've never had a really good Aperol Spritz. Before you subsequently petition to ban me from Italy, I'd like the chance to explain myself (please?). It's clear Aperol Spritz is the unofficial, official drink of the hot weather season. But during the summer, I, for some reason, never went out of my way to get my hands on the bubbly drink like my friends did. A few weeks ago though, I packed up my cowboy boots and headed to the desert to attend Coachella—which is where I (unexpectedly) found out I had been living a lie, when it comes to Aperol Spritz, that is.
This year marked the first year Aperol Spritz made an appearance as a brand at Coachella, complete with a newly-designed signature Aperol Piazza—the cocktail brand's orange pop-up bar inspired by traditional Italian town squares—on the festival grounds. As it turns out, bringing a piece of Italy to Indio, California was exactly what was needed. Let me walk you through my experience.
The setting:
Look if you've ever been to Coachella, you know it gets disgustingly hot. Sweat in places you never wanted sweat in, uncontrollable painful chafing, and makeup you spent so long carefully curating just smearing down your face. Despite this, the music festival is also home to some of the happiest memories I've ever had and one I plan on returning to as often as I can. All this being said, if you're going to Coachella (or any music festival), you're going to find yourself desperately searching for a place to cool off and in need of several cold refreshments. Enter: the Aperol Piazza.
More From Cosmopolitan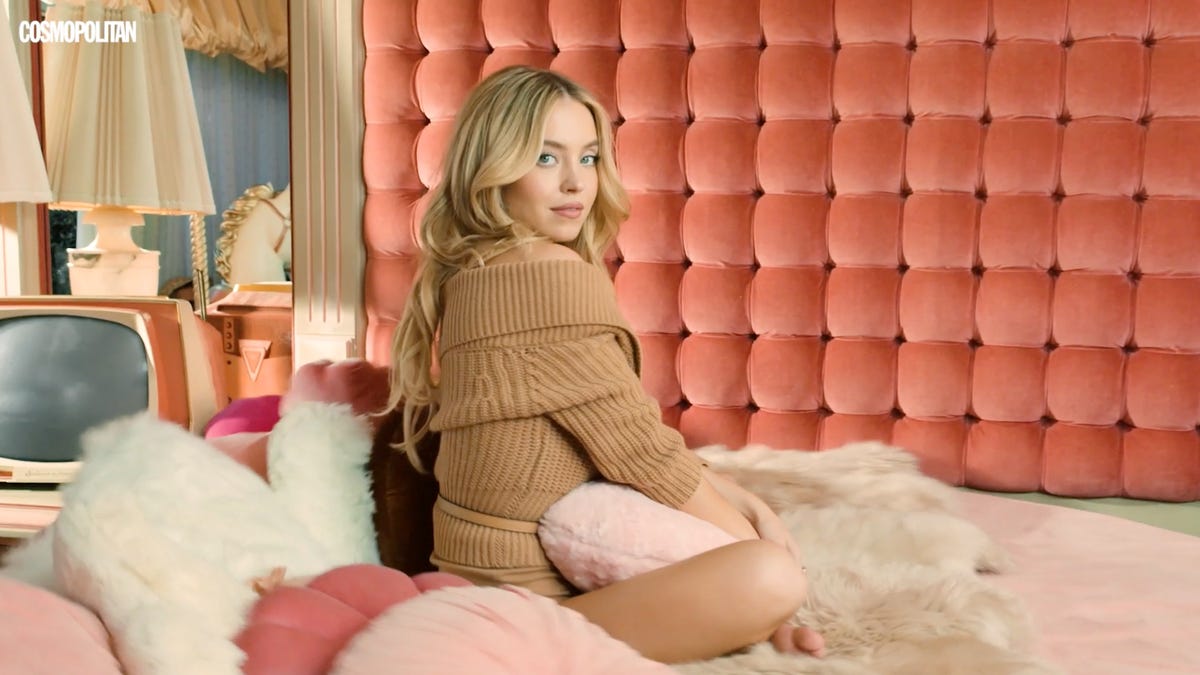 This bright orange space stuck out—in the best way—at Coachella. Filled with umbrellas in the bold hue, cute photo opps reminiscent of our favorite Glambot that appears on celeb red carpets, and, of course, Aperol Spritz bars; I spent a goooddd chunk of my time hanging out at the Piazza. And it's there that I learned while speaking to one of the brand's reps that I had been served Aperol Spritz incorrectly.
The drinks:
The simple but life changing trick to a good Aperol Spritz? Adding enough ice that it essentially fills the cup. You might be like, "Really, Daisy? More ice is the secret you're choosing to hype up?" And, yes, I will scream it from the rooftops if need be because it was an actual game-changer for me. Not only did it quench my dehydrated self (who refused to pay over $15 for the water bottles at the festival) in a jiffy, but it also quite literally shifted the entire taste of the citrusy bev. Where the syrup was once strong, it was now saturated in ice, creating a perfect mix of bittersweetness.
The vibes:
For attendees 21 and older, sure, there are other alcoholic drinks you can snag at the festival, but IMHO an Aperol Spritz is where it's at. A rookie move is getting too drunk at Coachella (hello, med tents), and, honestly, feeling bogged down and sluggish is only exacerbated by the gross, gross heat. The iconic cocktail, however, has a low alcohol content of 11 percent, a lucky number in the drinking game. Each drink served at the Piazza was filled to the brim with chunks of ice, and even while running from Metro Boomin's set to Bad Bunny, I spotted glasses full of Aperol Spritz everywhere.
The cocktail brand will be making the rounds at a series of music festivals this year such as NYC's Gov Ball, Outside Lands, Life is Beautiful, Sound On Sound, Nantucket Wine Festival, and more. Although it's basically a given at this point that you'll be having an Aperol Spritz this summer, I suggest having one (or two, or three) the next time you hit up a music festival. Your Instagram feed is begging for it—just don't forget the ice.

Associate Shopping Editor
Daisy Maldonado is an associate shopping editor at Cosmopolitan who loves writing about fashion trends, must-have beauty products, and digital culture. When she's not writing, you can almost certainly find her shopping (she knows her credit card numbers by heart) or obsessing over celebrity news. Although she's acquired an extensive closet over the years, her favorite item she owns is a Harry Styles Love On Tour hoodie she purchased at his concert in Manchester. Daisy's work has appeared on Refinery29, The Daily Beast, E! News, Allure and more. Keep up with all of her chaotic travels, NYC life and fashionable moments on her Instagram.