This past Taurus season was a real drag—no hate to all you Tauruses out there, but your birthday month was rough! Eclipse season and Mercury Retrograde both shook things up, but things are finally calming down… well, not really, because on May 21, the Sun enters one of the most mutable, active signs: Gemini! Geminis, Libras, and Aquariuses are thriving the most right now, while Virgos, Sagittariuses, and Pisces are having a difficult time keeping up.
First and foremost, Gemini season is all about learning. No matter your own zodiac sign, try to learn something new every day during Gemini season. This could be a very literal interpretation, like cracking open some books and diving deep into a subject you love, or it could be a more open-ended interpretation. Maybe you're doing a lot of traveling, meeting new people, or even having some deep talks with the people you're around in your day-to-day life. This next month is meant to be an enriching, interesting time. You're not really focusing on one thing—you're trying to experience all the things!
And that leads to one of the problems with Gemini season… you just can't focus on a single damn thing. You're so eager to try new things and connect with new people that sticking to just one of them is way more difficult. You're a little more absentminded and it's easier to forget to text back—nothing major, but it's a good thing to be aware of. It's also easy to say a lot right now, so make sure you back up your words with actions. Don't say something just to say something—put a little thought into it.
Although it's quick-paced and it feels like everything is flying by, this Gemini season is definitely a breath of fresh air after the past month's exhausting astro-weather. For the next month, become a student in life. Open your mind. Experiment. Explore. By the time summer begins, this Gemini season will have transformed you into a more well-rounded, intelligent individual.
Read your Sun/Rising sign horoscopes for Gemini season 2023:
Aries
You don't have to travel the globe or go to school to learn something, Aries—there's plenty of exciting opportunities in your immediate vicinity that you can take advantage of this Gemini season. Go to that new restaurant that opened down the street, or stop by the neighborhood block party, or spend a day in your city park. You'll run into some very interesting people and experiences on the way!
Taurus
It's no secret that you're 'bout stubborn as hell, Taurus, but this Gemini season is urging you to become a wee bit more open-minded. You hold onto your old morals and values with an iron grip, even if they're a little outdated or don't really align with your current lifestyle. You're learning what really matters most right now, and you're changing your attitude accordingly.
Gemini
Happy birthday! Look at the world around you, Gemini—the people, the places, the events. Which ones seem the most exciting? Which ones do you think will thrill you the most? Once you decide, go after it! Hell, maybe you can't pick just one. Go for all of it! The projects, jobs, and relationships you start now will be very important down the line.
Cancer
You need to take a look through your Google Drive list and find out what parts of your life (and what parts of yourself) are no longer working with your best interests in mind. This could be old jobs, habits, or addictions, or maybe an old relationship. Regardless, there's some baggage you gotta deal with, Cancer. Don't overthink it. Be patient with yourself and work at a pace you feel comfortable with.
Leo
You're not just a social butterfly this month, you are the social butterfly, Leo! New friends are on their way in, toxic friends are on their way out, and you're getting closer and closer with your besties. Don't showboat—recognize your place in the whole, and celebrate everyone around you. They'll celebrate you just as much, and everyone will feel great as a result!
Virgo
Don't sell yourself short, Virgo. If you're gonna dream, dream big. This is a critical moment when it comes to your career and public image, so go for the gold! Work your ass off! Even if you don't quite make it, your good performance will significantly improve your rep, and opportunities to make professional connections will start pouring in.
Libra
This is the best time to travel. Anywhere that isn't where you're at now, whether it's the next town over or flying halfway across the globe, is where you should be. Don't worry about traveling with a friend, because you'll be making plenty of new ones wherever you go! This month is all about broadening your horizons—literally.
Scorpio
If you don't speak up about an issue, it'll never get solved. There's a relationship causing a serious imbalance in your life, and you need to talk it out. This could be a relationship with a lover, with a job, or with debt, or even with yourself. Whatever is going on, talk it out with someone (maybe a therapist), because if something is mentionable, it's manageable.
Sagittarius
It's cuffing season! Flying solo is 100% not the move right now, Sagittarius. Whether it's with your bestie, your boo, or a business partner, you should be spending time with someone as much as you can right now. Cooperation is key—you're not their boss, you're their partner. You're making new relationships, strengthening existing ones, and squashing the drama with people you have beef with!
Capricorn
C'mon Capricorn, look at your surroundings. It's a mess! Start with tidying up your house. Then, get all of your shit organized at work. Then, onto the hard part: You need to set some healthier habits. Go outside for a walk every once in a while, or start making food at home instead of always getting takeout. If it sounds too tough to do it alone, find someone else to do it with—a sibling, or a friend, perhaps? You gotta clean up your act, Capricorn.
Aquarius
This next month is all about shining bright. You're more active, you're feeling creative, and you have a stronger sense of passion for life. Gemini season is making romance more lovely, sex way hotter, and giving you an extra boost of confidence in the meantime. Basically, it's an ah-mazing month for you. Have fun!
Pisces
You're laying low, feeling very introverted, and spending a ton of time at the crib. Don't feel bad for being a couch potato, because this next month is all about focusing on your inner world—your life at home, your family life, and your emotions. Take some time to deal with what's going on in your private world, and you can break out of your shell feeling better than ever when Gemini season is over.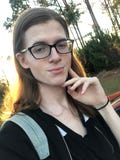 Jake Register (better known by his Instagram handle, @jakesastrology) is a Libra and the author of Cosmopolitan's weekly Sexoscopes. He lives in southeastern North Carolina and loves making astrology content. Follow his IG or Twitter @jakesastrology, and to book a reading, go to Jakesastrology.as.me.