Add These Dates to Your G-Cal:
May 5: Full Moon and lunar eclipse in Scorpio
May 7: Venus enters Cancer
May 14: Mercury Retrograde in Taurus ends
May 16: Jupiter enters Taurus
May 19: New Moon in Taurus
May 20: Mars enters Leo
May 21: Sun enters Gemini
---
Work is on your mind, Capricorn, but let's be real, you don't mind! The month starts out with a lunar eclipse in Scorpio on May 5, asking you to reflect on your friendships and sense of belonging. What communities are you part of and do you feel seen, recognized, and appreciated? Lunar eclipses usually coincide with endings and release. You may be ending a friendship or stepping away from a community or organization. On the plus side: This eclipse can also manifest as one of your goals coming to life! Think back to May 16, 2022—what was going on for you around this time? That's the last time we had a lunar eclipse in Scorpio and similar topics will reappear now.
Venus enters Cancer on May 7 and romance is in the air! Harmony and blessings fill the relationship sector of your chart. This is a wonderful time to collaborate with others, for both business and pleasure. Promising contracts can enter your sphere, or you might be getting more serious with a romantic partner. If you're single, you may find someone with lasting potential! The Sun in Taurus meets with Uranus in Taurus at the same point in the sky on May 9, delivering a creative breakthrough! Something you've been working on may gain sudden recognition and attention. You may also feel ready to explore pleasures and desires you haven't shared with a lover. Today is a fabulous day to ditch your regular routine, try something new, and most importantly, have fun.
Mercury Retrograde finally ends on May 14, and you may recommit to an old hobby or find creative inspiration. Jupiter enters Taurus on May 16 and you're ready to let the good times roll! Jupiter is the planet of luck and expansion, and it will enter the sector of your chart that has to do with creativity, fertility (so if you're having the kind of sex that can get you pregnant and you're not interested in expanding your family, use protection!), romance, pleasure, and joy. You're living life in the present and feeling a deeper sense of gratitude. This is a wonderful transit for focusing on self-expression and what feels fun. That's your job for the next 12 months! The next day, Jupiter in Taurus clashes with Pluto in Aquarius, kicking up a competitive and obsessive atmosphere. You may be fixating on money and your desires, or jealousy can occur between you and a lover!
More From Cosmopolitan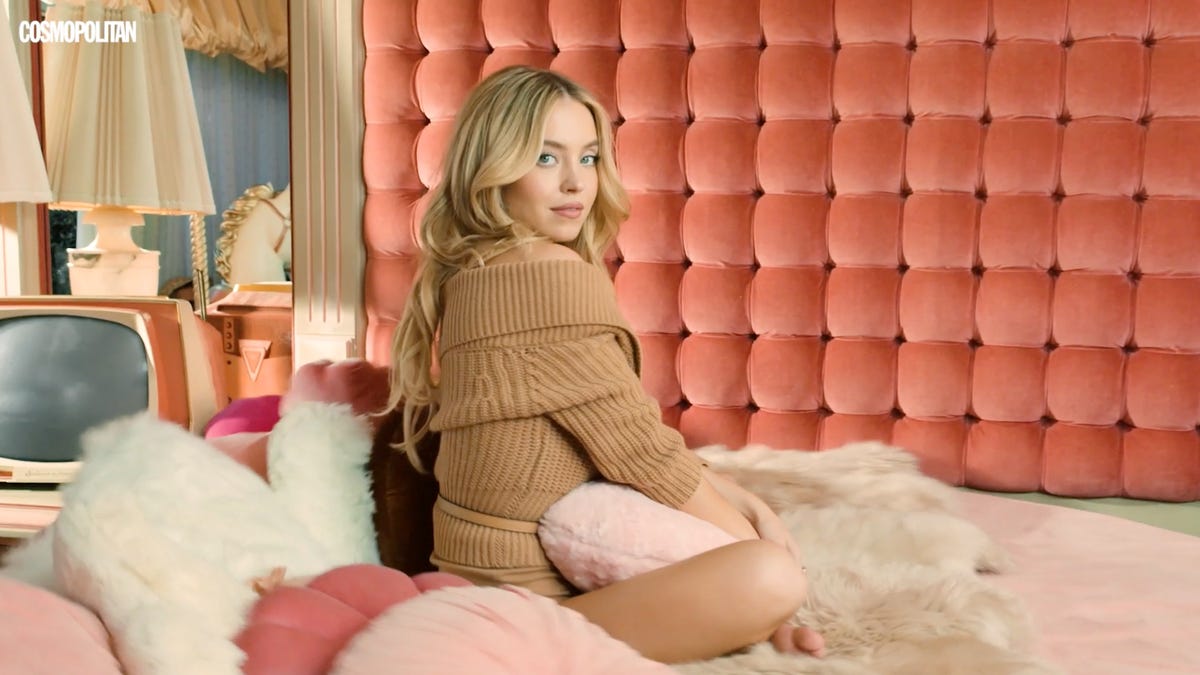 The New Moon in Taurus on May 19 brings a fresh start to your romantic unions and creative projects. Set your intentions accordingly—where do you want to be six months from now? This is prime energy for manifestation, so take advantage of it. What do you dream of for your romantic and creative life? It can all be yours.
Mars enters Leo on May 20 and you're in a reflective and emotional state. You're feeling ready to confront what you've kept hidden in your psyche. This is a great time to engage in therapy or healing work. You may also be dealing with annoyances regarding shared resources with a partner. Later in the day, Mars in Leo stares down Pluto in Aquarius, making your finances a focus. Are you obsessing over material things? Power struggles or arguments around money can take place.
Thank goodness the Sun enters Gemini on May 21 and your focus shifts to your day-to-day tasks and routine. This Gemini season, you may be busier than normal, but you're also reconnected with the little things in life that bring you joy. The next four weeks are a wonderful time to change up your routine and recommit to a healthier version of you.
Hidden secrets and desires may be revealed on May 22 when Mars in Leo collides with Jupiter in Taurus. Are you feeling fulfilled in the bedroom? You or a partner may express some new kinks. You're feeling maxed out by May 28, when the Sun in Gemini clashes with Saturn in Pisces. If you've overextended yourself, it's catching up to you. You may simply not be able to get to everything you planned to today. Pad your schedule with some blocks of free time if you can.

Stephanie is an astrologer, psychic medium, and witch. She's studied the mystical arts for over a decade including the stars, mediumship, palm reading, tarot, curanderismo, and more. She is the author of Seasons of the Zodiac: Love, Magick, and Manifestation Throughout the Astrological Year and host of the podcast Daily Horoscope for Your Zodiac Sign. Her work has also appeared in Refinery29, Well + Good, Bustle, among other publications, and she has appeared on the Today Show as an astrology expert and modern mystic.