After moving to New York and being away from my besties for six months, I suggested forced them to join me in Miami for a massive celebration of, well, me. I turned 26 and had to do it up, since I sat on my couch watching Real Housewives of Potomac and eating sushi the last two birthdays. So obviously, Miami—where it's 80 degrees in December, the cocktails flow, and wearing a bikini to brunch is encouraged—was my #1 choice.
I grabbed my best girlfriends, planned my outfits, and headed to paradise for five days in downtown Miami and Miami Beach. Here's a breakdown of the trip, from everything I ate and drank, where to go if you want to dance, and where I stayed (ahem, Pharrel and nightlife icon David Grutman's very-IG-friendly spot, The Goodtime Hotel).
---
P.S.: The writer received comp hotel stays and meals in order to write this review (just Cosmo editor perks!).
More From Cosmopolitan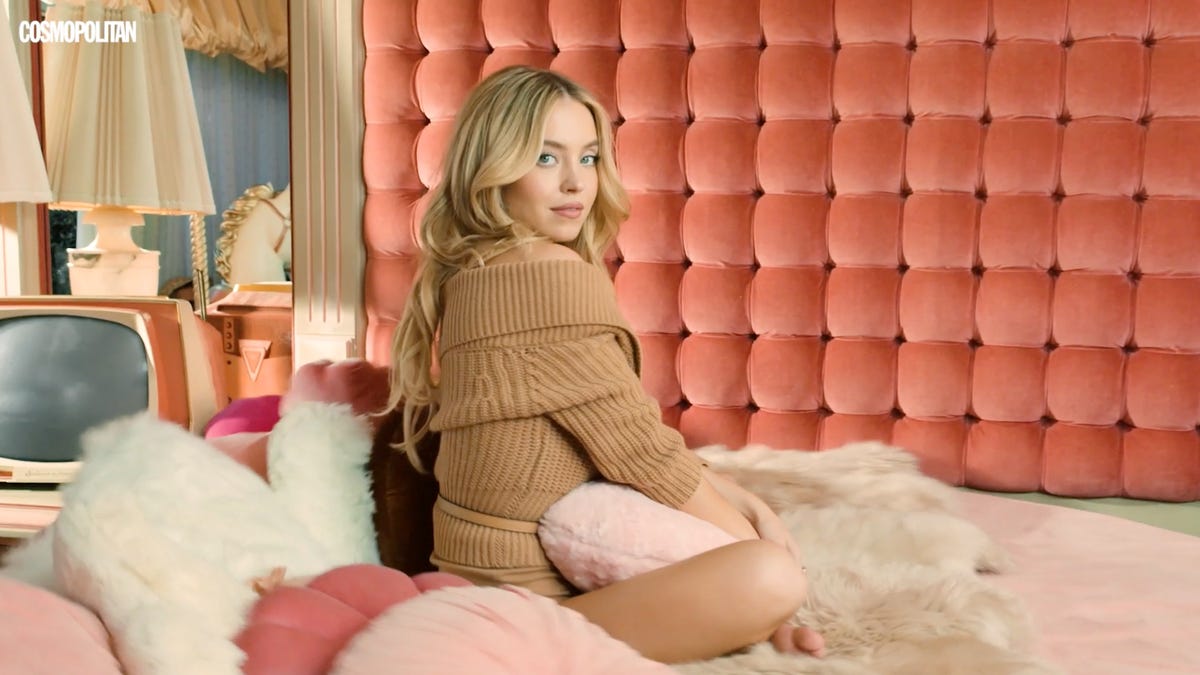 Stay
The Goodtime Hotel: Um, is this not *the* most Cosmo-esque hotel you've ever seen? Lemme tell you, staying at this hotel was an ~experience.~ When I walked into the lobby, I was surrounded by greenery and pink-velvet accents, and I was immediately handed a glass of sparkling rosé to sip as I checked in. Then! The rooms! Mine left me swooning, thanks to a baby-blue vintage-inspired mini fridge, a pink and gold bathroom, and adorable custom art courtesy of Carly Berlin of Berlin Studio. Light poured into the room every morning, making it the perfect ~oasis~ to chill out in between hours hopping between the pool and the beach. But arguably, the magic of the Goodtime is in the details, like the decked-out library, the café on the third floor, and the outdoor gym (that legit looks like the Love Island gym, FYI).
Stay at The Goodtime Hotel (ik you wanna): Book at The Goodtime Hotel
The W Miami: Brickell is home to very cool restaurants and shopping. Which is exactly why I knew I had to spend a few days at the W to be close to all the ~happenings~ and to make "I'm at The W, but I can't meet you in the lobby" my IG caption (IYKYK). I ended up loving spending time at this hotel just as much as I did all the experiences around it. Some highlights included the spacious room and bathroom (was perfect for two girls who brought an absurd amount of luggage), the balcony (for taking pics, obvs), and the huge pool and hot tub area (for ordering bites and gossiping).
If you'd like to copy me and stay at The W… Book at The W Miami
Play
Spend the day at Strawberry Moon Pool Club: It happened to be Irie Weekend when I visited the M-I-A, so Strawberry Moon was hosting an iconic pool party. Bartenders passed around free shots and T-shirts as party-goers ordered bottle service to their cabanas, making it feel like an outdoor club, as my friends and I dipped our legs in the pool. But when I stopped by the next morning, it was back to its usual, which was the perfect place to spend hours sipping spicy margs and reading an even spicier rom-com poolside.
But dw, if you don't stay at The Goodtime, you can still book a day pass to the Strawberry Moon Pool: Book Strawberry Moon with ResortPass
Head to Marion for a show: Dinner and a show sounded a little too New York for my wild Miami bday weekend at first. But then I saw Marion's Instagram and booked the res ASAP. They've got chic cocktails, delicious dessert platters, and a cabaret-style performance of dancers who waltz around the room interacting with you in cute costumes. This is a huge special occasion/birthday/anniversary spot, so it's not uncommon to see a crew bringing out bottles of Dom Pérignon every 20 minutes. This was the perfect place to fuel up and get ready for a big night out at…
Dance it up at E11ven Nightclub: Okay, E11ven is the nightclub of Miami. It's actually considered an "ultra-club," which I didn't understand until I was there. Because unlike every other giant room filled with sweaty people grinding on each other, E11ven features cool-as-hell performances from dancers that you just have to see to believe. Get there around midnight and stay until sunrise for the full effect (or if you're not a dedicated Miami-er just yet, it's totally acceptable to leave around 3 or 4 a.m.). Be on the lookout for celebs and check their website to see if they'll have any cool performers. Rae Sremmurd was a few feet from me the night I went, and I'll be talking about that fact until the end of time.
Not to be bougie, but the best way to do E11ven is reserving a table with E11ven vodka. I don't make the rules. Book a Table at E11ven
Lay on the beach: There's nothing like plopping yourself on a beach chair for hours on end, especially after you walked around in heels until 4 a.m. the night before (not like I know from experience or anything, Mom!!). Miami Beach is honestly pretty low-key, especially if you're staying at one of the hotels like the Goodtime where you get lounge chair access with your room and can rent umbrellas. And if you like swimming in the ocean, it's fairly warm year-round.
Eat
Sexy Fish Miami: I feel the need to belabor that Drake had his birthday at Sexy Fish, which is kinda-sorta-maybe why I had my birthday at Sexy Fish. The vibes are unmatched. Giant mermaid sculptures, fish hanging from the ceiling, and a fish tank the size of my NYC apartment are all mainstays of the decor at this swanky sushi spot. Pls, for me, order a few sushi rolls and the edamame gyoza, which is one of the best meals I've ever consumed. Make time to take pics with your besties in the bathroom while you're there, because that's what this one was quite literally made for.
Sofia: This is a new spot that opened in fall 2022 in the Design District that absolutely blew me away. I rank this cacio e pepe above legit every single thing I ate in Miami. Sofia also shakes up solid cocktails that impressed my bestie who drinks nothing but vodka sodas. If there's a wait for your table, grab a tequila espresso martini at Jaguar Sun nearby. It's worth it, I promise.
Nikki Beach: This spot, situated right on the beach, has Sunday brunch every single week. And it was, hands down, the best brunch buffet I've ever been to. For $50 a person, you get a massive buffet including a carving station, crepes, waffles, bacon, omelets, pasta, sushi—I'll keep going!—salad, fruit, dessert, Mediterranean. Come hungry after a night at the ~clurb~, and wait in line—no matter how long—for the pasta.
Swan: Created by Pharrel and David Grutman, this spot is a major vibe (just like the Goodtime, which yes, I will be talking about until the end of time). The food is delicious (try the citrus cured hamachi, and def get the lobster cavatelli). And quick lil tip: Book your res for later if you want to experience the upstairs, which turns to a dance-y club after midnight.
Beth Gillette is the beauty editor at Cosmopolitan, where she covers skincare, makeup, hair, nails, and more across digital and print. She can generally be found in bright eyeshadow furiously typing her latest feature or hemming and hawing about a new product you "have to try." Prior to Cosmopolitan, she wrote and edited beauty content as an Editor at The Everygirl for four years. Follow her on Instagram for makeup selfies and a new hair 'do every few months.