Add These Dates to Your G-Cal:
May 5: Full Moon and lunar eclipse in Scorpio
May 7: Venus enters Cancer
May 14: Mercury Retrograde in Taurus ends
May 16: Jupiter enters Taurus
May 19: New Moon in Taurus
May 20: Mars enters Leo
May 21: Sun enters Gemini
---
Taurus, enjoy your season while it lasts, because Gemini season will have you getting back to work. The month starts out with a lunar eclipse and Full Moon in Scorpio lighting up the sky on May 5. This eclipse brings dramatic shakeups to your relationships, and fated endings and beginning can take place. Pay attention to the people in your life right now.
Venus enters Cancer on May 7, bringing exciting and inspiring news your way! This is a fabulous time to sign contracts, even though it's Mercury Retrograde. Any writing or speaking engagements you're committed to also receive a boost of blessings thanks to Venus. You may feel more called to verbalize your love and you're craving intellectual stimulation. Time for flirty banter! You're ready to break free from any expectations others have of you on May 9 when the Sun in Taurus and Uranus in Taurus meet in your sign. You might debut a new look or reveal shocking news. Take a risk!
More From Cosmopolitan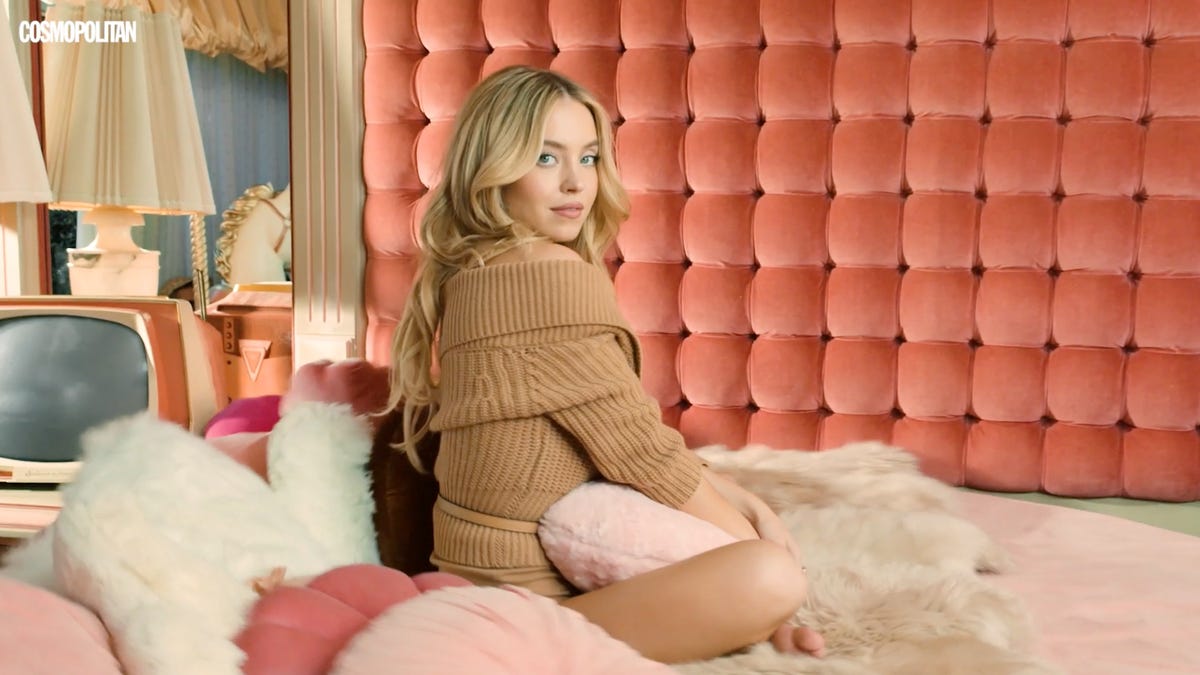 Mercury Retrograde finally ends in your sign on May 14 and your confidence returns! Miscommunication and misunderstandings subside. Then, Jupiter enters your sign on May 16, bringing luck, expansion, and fortune to you! Jupiter only moves through your sign once every 12 years, so this is the time to make your dreams a reality. You're more charming and magnetic, and others are ready to show up to support you and your ideas. This can also coincide with more energy overall, and financial blessings. Dare to dream big! The following day, Jupiter in Taurus nudges up against Pluto in Aquarius, bringing a competitive and determined energy. You may be gaining recognition or reaching a milestone, and others may be taking notice. Keep going–success is around the corner.
The New Moon in Taurus on May 19 invites you to step into a more authentic version of yourself and self-expression. This is an aligned time to give yourself a makeover or experiment with a new style. If you have any personal ambitions you're hoping to work toward, today is the day to plant those seeds. It's a major time to manifest.
Mars enters Leo on May 20, making you busy at home! You may be spending more time with your family or roommates, renovating or fixing things, or—more metaphorically—processing your past. You may also simply need time for rest. Don't be afraid to stay in. On the same day, Mars in Leo sits across the sky from Pluto in Aquarius, stirring up tension around your personal vs. public life. You may be putting in effort toward a goal, but what is the cost? Some adjustments may be necessary to find balance.
The Sun enters Gemini on May 21, putting you into a more practical mindset. This Gemini season, you're focused on your finances. This is a great time to recommit to your budget. Maybe you're ready to treat yourself or pay down some debt. If you're waiting on news about a raise or promotion, discussions may in the second half of May as the Sun moves through Gemini.
Big shifts in your living situation may begin to unfold as Mars in Leo clashes with Jupiter in Taurus on May 22. Are you moving, redecorating, or looking for new roommates? If you've been thinking of changing up your space, now is the time. Finally, you may be taking on more responsibility in a group or organization you're part of on May 28 as the Sun in Gemini meets with Saturn in Pisces. You'll need strong boundaries moving forward. Protect your time and energy!
Stephanie N. Campos (she/her/hers) is an astrologer, witch, and healer. She's studied the mystical arts for over a decade from studying the stars, palm reading, tarot, mediumship, energy work, curanderismo, EFT tapping, and more. She's passionate about being of service and helping others heal. She blends astrology with other healing modalities as a tool for transformation. Follow her on Instagram and TikTok.