Add These Dates to Your G-Cal:
May 5: Full Moon and lunar eclipse in Scorpio
May 7: Venus enters Cancer
May 14: Mercury Retrograde in Taurus ends
May 16: Jupiter enters Taurus
May 19: New Moon in Taurus
May 20: Mars enters Leo
May 21: Sun enters Gemini
---
We're in the midst of eclipse season and Mercury Retrograde as the month begins, making for an unusually chaotic Taurus season. As the month progresses, you feel more grounded, reconnect with your desires and sensual pleasures, and find the determination to commit to your goals. This year, the eclipses bring an extra element of fate and destiny. Timelines speed up and decisions you've been avoiding may feel like they've been made for you. No matter your zodiac sign, you're experiencing major endings and beginnings this month.
For the first half of the month, Mercury Retrograde in Taurus encourages you to take time to process these sweeping changes. Luckily, May starts off with a dose of hope and optimism as Venus in Gemini shares a kiss with Jupiter in Aries on May 4. You may feel more social today, receive exciting news, or indulge in some of your desires. On the same day, Venus in Gemini will clash with Neptune in Pisces, stirring up creative and romantic energy, but it can also be easy to get swept away in a fantasy. Remember: Actions speak louder than words.
A Full Moon lunar eclipse in Scorpio takes place on May 5. This eclipse teleports you back to May 16, 2022, which was the last time you experienced this event. Storylines from that moment in your life are picked up once again. PSA: This is the final lunar eclipse in Scorpio until 2031! You're being invited to interact with your shadow side so you can release or make peace with what no longer serves you.
More From Cosmopolitan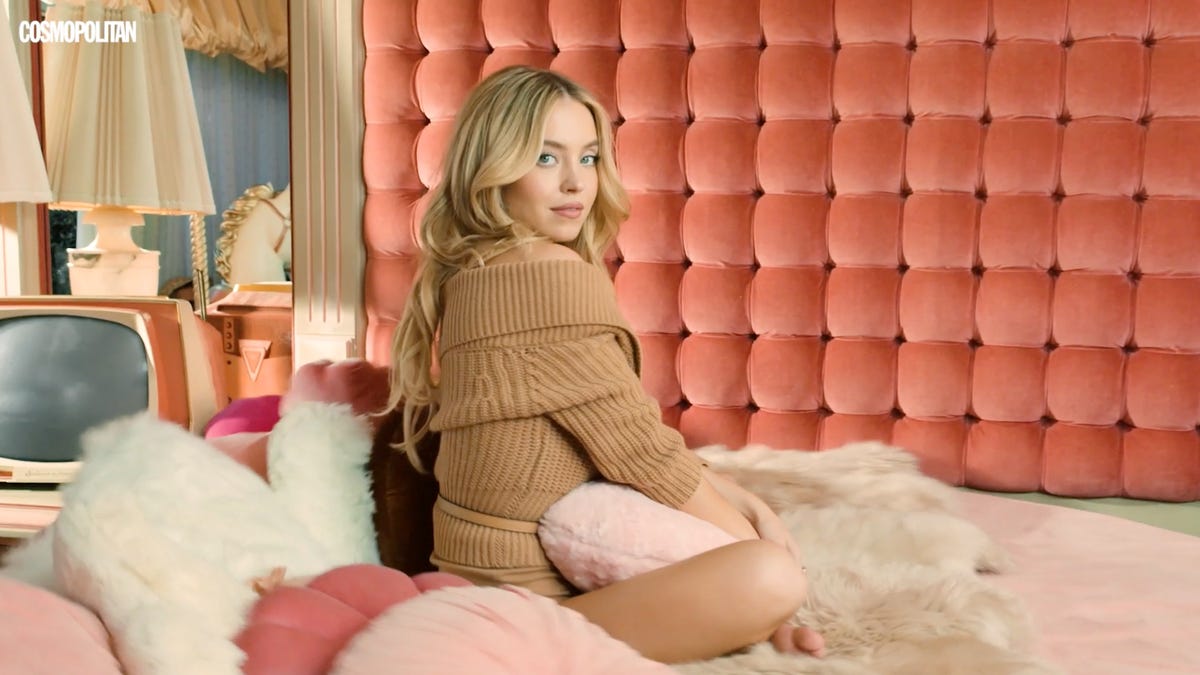 A few days later on May 7, Venus, the planet of love and harmony, enters Cancer, bringing a nurturing, sensitive, and nostalgic tone to your relationships. As Venus moves through Cancer, you're seeking comfort, security, and deep bonds with loved ones. The Sun and Uranus meet at the same point in the sky on May 9, creating an atmosphere of surprise, shock, and breakthroughs. You're feeling independent, ready to ditch your regular routine, and eager to take risks.
Plans are solidified on May 12 when Mercury Retrograde in Taurus mingles with Saturn in Pisces. These two planets last met on April 5, and now, conversations, ideas, and discussions that took place around then are coming back for reassessment. Let out a sigh of relief–Mercury Retrograde in Taurus ends on May 14! Communication and projects are back on track and you make peace with your past.
Commitment is in the air as Venus in Cancer forms a supportive connection with Saturn in Pisces on May 15. You may be ready to talk about the future with your partner, or ready to commit to a creative project. Whatever it is, you're ready to commit and invest in someone or something. You're hit with a wave of inspiration to chase after your dreams when Mars in Cancer meets with Neptune in Pisces on the same day. Self-expression through creative endeavors can feel especially fulfilling right now. This is also a steamy aspect, so tend to your physical desires!
A new cycle begins on May 16 when Jupiter, the planet of luck, expansion, and abundance, enters Taurus. The last time Jupiter was in Taurus was from June 2011 to June 2012. What was going on in your life at that time? Where did you experience the most growth? Expect it to come back around. The following day, Jupiter in Taurus faces off with Pluto in Aquarius, bringing a ruthless and determined energy to the sky. This helps your ambition, but may also inspire obsessive behavior, so keep your ego in check.
A New Moon in Taurus darkens the skies on May 19, asking you to set intentions around your desires and personal values, as well as what you hope to build and bring into the world. What goal or ambition do you hope to commit to over the next six months? Manifest accordingly! This is a golden opportunity.
Bring out the shiniest items in your closet: Mars enters Leo on May 20, and you're eager to soak up the limelight! You're motivated to express yourself, get creative, and be ~dramatic~ during this transit. On the same day, Mars in Leo will sit across the sky from Pluto in Aquarius, which can add a flavor of competitive behavior to the day.
The Sun enters Gemini on May 21, bringing a wave of levity. Finally, Gemini season 2023 is here! This is one of the most fun times of the year. For the next month, you're feeling more social and curious. You may feel called to reconnect with friends or decide to study a new subject or learn a new skill.
On May 21, the Sun in Gemini forms gentle connections with both Pluto in Aquarius and Mars in Leo. Some of the intensity you experienced earlier in the month is settling down. You may feel ready to blaze down a new path. Mars in Leo clashes with Jupiter in Taurus on May 22, reigniting the competitive energy in the air, whether you're in competition against others or yourself. You may feel the urge to act impetuously, but you also have an opportunity to begin powerful new projects.
The month winds down on May 26 with Venus in Cancer forming a supportive connection with Uranus in Taurus. Today is all about experimentation, especially in relationships. The Sun in Gemini clashes with Saturn in Pisces on May 28, bringing up convos around boundaries, expectations, and limits. You may be taking on additional responsibility or stepping into a leadership role. Go you!
Read your May horoscope for your Sun, Moon and Rising signs:
ARIES
TAURUS
GEMINI
CANCER
LEO
VIRGO
LIBRA
SCORPIO
SAGITTARIUS
CAPRICORN
AQUARIUS
PISCES
Stephanie N. Campos (she/her/hers) is an astrologer, witch, and healer. She's studied the mystical arts for over a decade from studying the stars, palm reading, tarot, mediumship, energy work, curanderismo, EFT tapping, and more. She's passionate about being of service and helping others heal. She blends astrology with other healing modalities as a tool for transformation. Follow her on Instagram and TikTok.