On the Upper East Side of New York City, there's no shortage of sparkly hotels for the rich and famous to rest their heads on high-thread-count pillows. After all, this part of town is home to Park Ave, Central Park, and Serena Van Der Woodsen & Co's various escapades.
But for just over 90 years, The Carlyle Hotel has been leading the charge as the favored landing pad for the countless Hollywood celebs and famous figures who find themselves in uptown Manhattan. And we don't mean those faintly familiar D-listers. This building has had some of the most clouted names in history stay at least a night. I'm talking U.S. Presidents (Kennedy! Carter! Reagan!) and British royalty (Princess Diana was a guest many times, and Will and Kate chose it for their first-ever NYC trip). Seriously, cultural legends love this place. For perspective, it's where Jackie Kennedy and Audrey Hepburn first met. And have you ever heard that (unconfirmed…) rumor that Marilyn Monroe would link up with JFK by going through a secret underground tunnel? Yeah, that was *allegedly* here.
But there's truly no time at this hotel quite like Met Gala season. If you thought you were unfamiliar with this hotel's layout before clicking this, think again. There's no doubt that around the first Monday in May each year, your social feeds are filled with photos taken right outside of The Carlyle's iconic entryway. After all, it's where everyone from Rihanna to the Kardashians makes their highly documented jaunt into those sleek black cars that'll drop them right off on the Met Gala's red carpet.
More From Cosmopolitan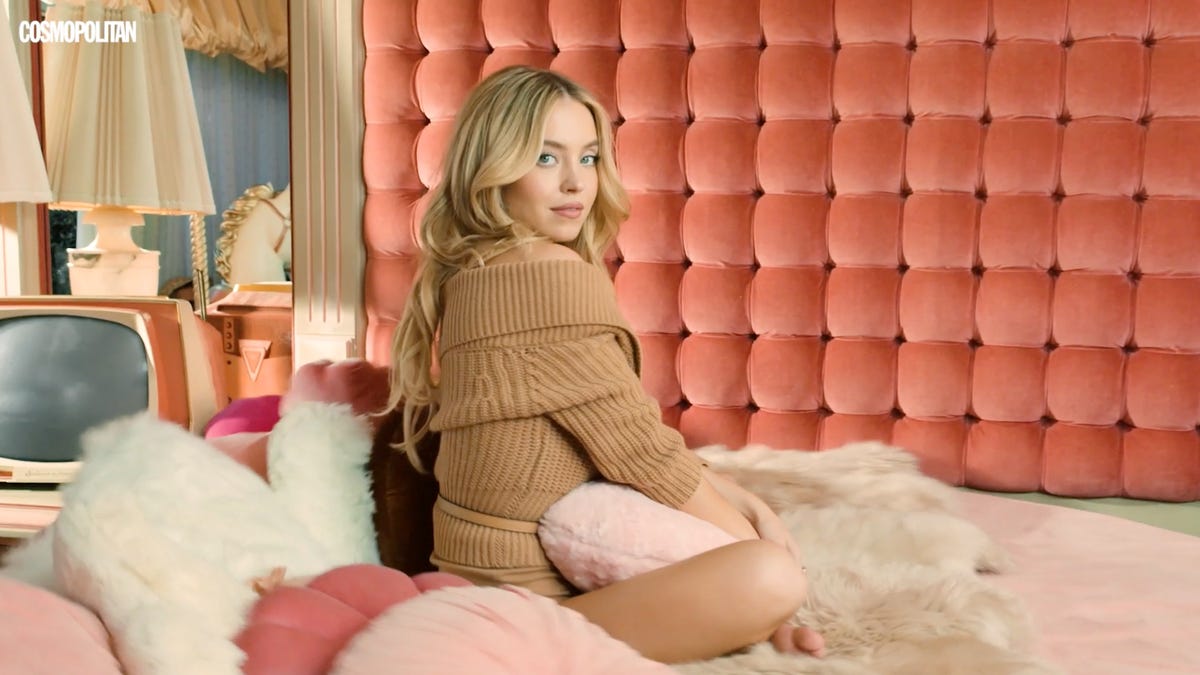 Today, The Carlyle is a part of Rosewood, a hotel group that manages luxury resorts, hotels, and residences all around the world. Soooo with that context, it should come as no surprise that securing one of the 190 rooms at The Carlyle ain't cheap. For at least $15,000/night you can stay in the legendary two-story Empire Suite. During that experience, you'd get 360-degree views of the city, four and a half bathrooms, plus a grand piano, just in case ya need it. Also available on the property is the Valmont Spa (for a self-care check-in), The Gallery (for some classy afternoon tea) and Bemelmans Bar (for a nightcap and live entertainment that happens to also be *very* very famous).
Given all of the big names that've stayed/visited here, The Carlyle's earned the nickname "The Palace of Secrets." The team's discretion guarantees privacy and no scandalous headlines emerging for the high-profile guests. But if these walls could talk, their tea would probably break the Internet beyond comprehension. So today, we're gonna take a look inside this iconic accommodation to explore what all of the hype is about. Read along to oooh and ahh over why this Madison Avenue staple has had celebrities in a choke hold for almost a century.
---
THE QUICK HITS: CARLYLE EDITION
Location: NYC, USA • Opened In: 1930 • Cost Per Night: Starting at $600 • Number of Rooms: 192 (92 of them being suites!) • Season You're Most Likely to Spot a Celeb: Early May (during Met Gala week) • Bougie Perks: Housekeeping services twice daily, dog walking services, (yes, dogs under 25 lbs. are allowed!), personalized monogrammed pillowcases, a beauty salon, and the in-house spa. • Don't Leave Without Ordering: Elaine's Smoky Martini at Bemelmans Bar (reportedly it's Harry and Meghan's fave!) • Swankiest Space: The Turkish palace-inspired dining room at The Gallery • Most Iconic Photo Spot: In front of the precious wall illustrations at Bemelmans.
---
The Guests
Over the years, RiRi has stayed here a number of times before slaying the Met Gala carpet. Please check out this adorable video of fans gathering outside singing "Umbrella" in anticipation for her big reveal:
Met Gala after-parties are a major thing all over NYC following the main event, but anyone who is anyone stops by The Carlyle. Last year, the Camila Cabello, the Peltz Beckhams, Hailey Bieber, and Karlie Kloss were all spotted at a soiree hosted by Tom Ford.
The Rooms
Impressed by the decor? It was put together by top interior designers Tony Chi and Thierry Despont. The stunning Art Deco inspiration is present throughout the property's many guest rooms and suites.
Guests at The Carlyle get a front row seat to the city's crown jewels. Quintessentially ~New York~ spots like the Guggenheim, Central Park, and obvi the Metropolitan Museum of Art are all a stone's throw away. And a lot of the best rooms here have the views to prove it.
This place is so exclusive that even their SOAP is one of a kind. Their luxe honeysuckle-scented bathroom staple was specially developed for guests back in the '90s, and now it's a v popular part of the hotel's identity.
The Hot Spots
The amount of noteworthy cameo piano performances at Bemelmans Bar would blow your mind (Mariah Carey, John Mayer, and Billy Joel have all stopped by the piano, to name just a few). It's named after Ludwig Bemelmans, who created the famous Madeline book series, and the walls at this bar are the only place where you can find his surviving public murals.

Cafe Carlyle is the go-to place for dinner and a show. This literal cabaret has had headliners like Eartha Kitt, Isaac Mizrahi, Rita Wilson, and Alan Cumming take over the supper club's stage.

Annabel Iwegbue is an editorial assistant who covers entertainment, beauty, fashion & astrology. When she's not writing, she's either deep in her TikTok FYP or harassing people for their birth chart info. Follow Annabel on Instagram here where her account is mostly dedicated to posting Britney Spears songs on her story.